VICE-PRESIDENT OF THE REGIONAL GOVERNMENT OF MADRID GETS TO KNOW THE BYAXON PROJECT
27
th
January 2020

The Vice-President of the Regional Government of Madrid (Comunidad de Madrid), Ignacio Aguado has visited IMDEA Nanociencia to get to know the top research projects developed by the institution. The Vice-President was accompanied by Eduardo Sicilia (Regional Minister of Science, Universities and Innovation), and María Luisa Castaño (Regional Director General of Investigation, Technology Innovation).

Along the visit, Rodolfo Miranda, Director of IMDEA Nanociencia and PI of ByAxon, showed them the research facilities of the ByAxon project and introduced them to the research team who explained the aims of our project. Also, they had the chance to interact with our interactive poster, a permanent exhibit in the hall of the institute.
Aunque aún está en fase inicial, podría beneficiar a los más de 30.000 lesionados medulares que hay en Españahttps://t.co/wedkGb700v

— SER Madrid Norte (@SERMadridNorte) January 27, 2020

The visit was covered by multiple media, including a TV clipping in the News of the regional television TeleMadrid.
---
BYAXON AT THE ONLINE MEETING OF THE SPECIAL INTEREST GROUP ON E-HEALTH ON SOUTH-WEST GERMANY
17
th
July 2020
The project ByAxon has participated in a
special interest group on the topic of eHealth
invited by
FET Briefing
, the EU-funded project for the exploitation of FET research, and organized by
"Baden-Wüttenberg Connected" (bwcon)
, the business initiative for the promotion of the high-tech sectors in the South-West of Germany.
Teresa Rodríguez, IP of the project, presented the work of ByAxon to an audience of industries from the biotech sector. The matchmaking session will give the project the opportunity to find potential partners and receive feedback.
Tweet this



---
CONSORTIUM GENERAL ASSEMBLY GOES ONLINE
20th May 2020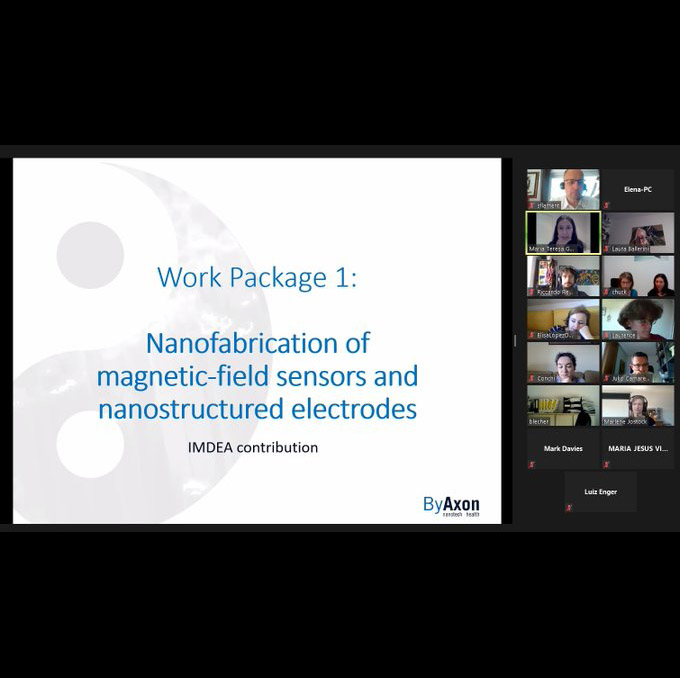 The Consortium of ByAxon has gathered online for its general assembly to discuss on the progress of the project and future dissemination plans.
Tweet this


---