The consortium of ByAxon gathered for the 1st-year meeting (Action-Check) of the project on the 25th and 26th of January 2018. The partner GREYC Lab hosted this first edition in Caen (France) and all 6 partners of the consortium participated with their latest advances. On the first day of the meeting, the work of this first 12 months of project was presented; on the second day, the objetives were lively discussed and the plan for the next months was drafted. This first-year meeting is one of the meetings planned for the year 2018, and is a fundamental action for the successful progress of the project in the frame of an international and interdisciplinary consortium.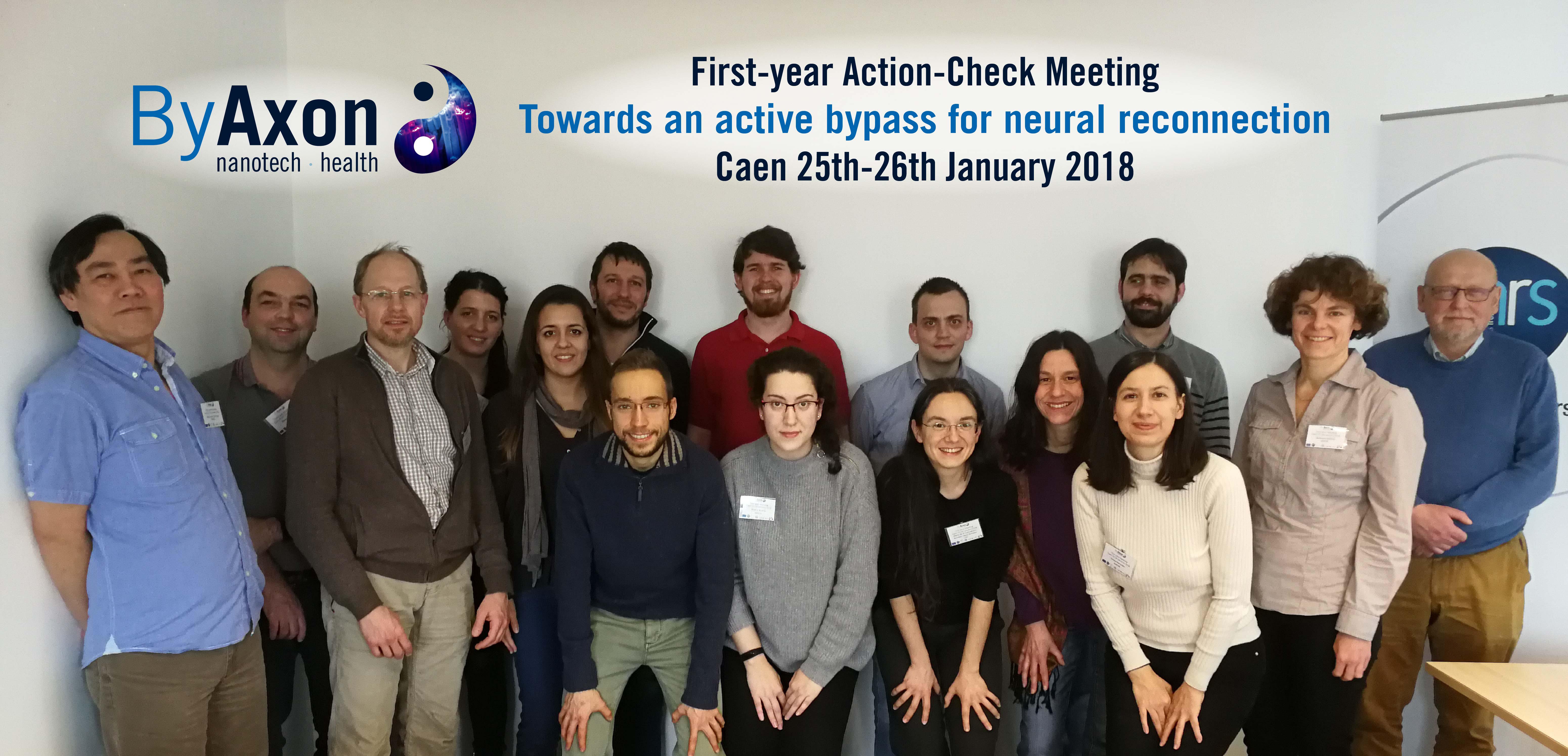 Tweet this
---
Lucas Pérez and Beatriz Rodilla have shown the laboratory of ByAxon at IMDEA Nanociencia to students from the highschool Las Canteras in Madrid. A total of 32 students have got an introduction to the project goals and the basic science behind ByAxon. The visit to the ByAxon Neural Interfaces' laboratory is part of a series of visits to the labs of IMDEA Nanociencia that the institute organizes periodically within the outreach program "Nanociencia para todos".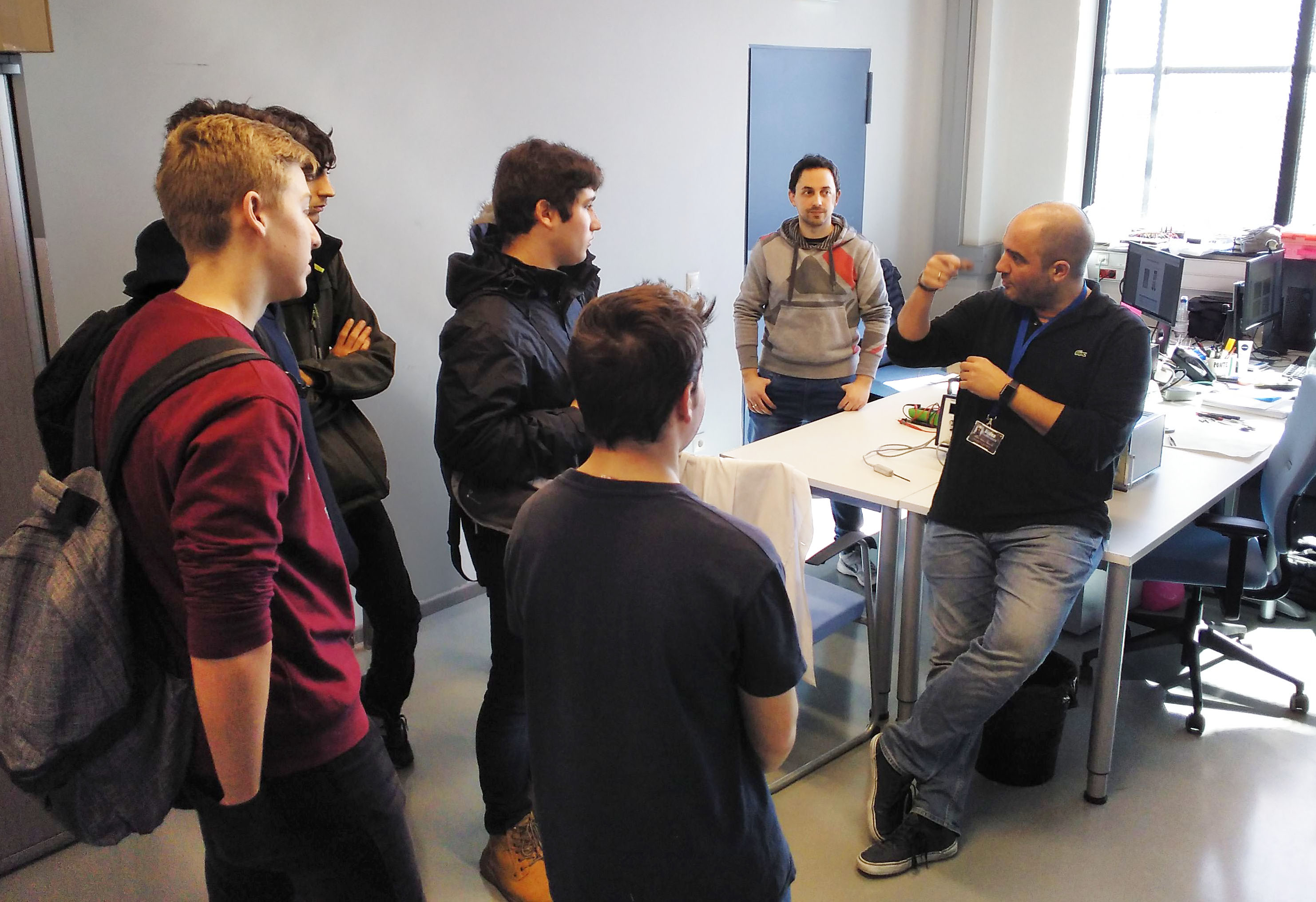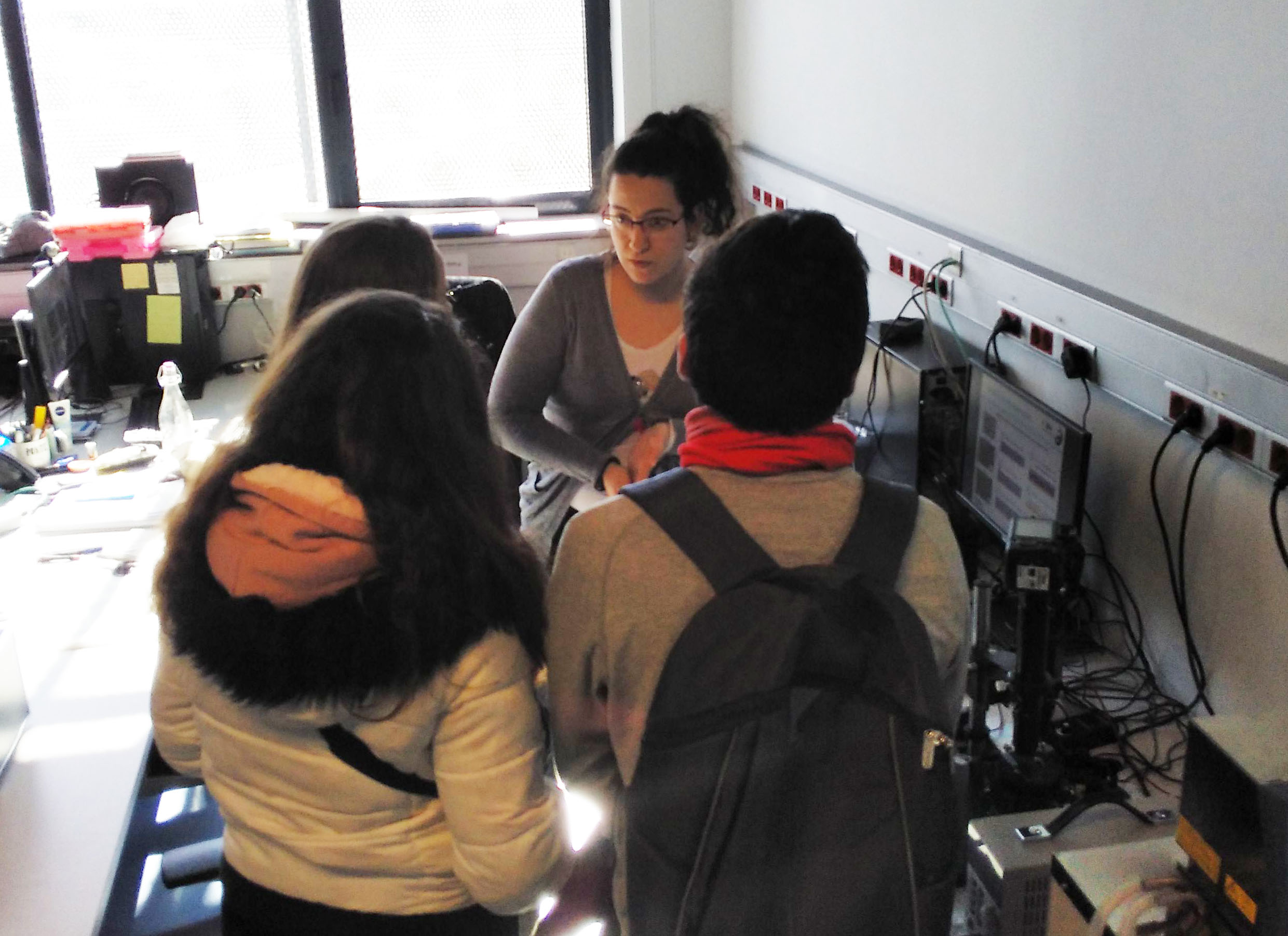 Tweet this
---
Bernd Lecher from mdf-Diagnostics was presenting the project ByAxon at the Analytica Fair in Munich. Analytica is a trade fair for Laboratory Technology, Analysis and Biotechnology that this year 2018 held its 27th edition with 1.164 exhibitors from 49 countries and over 35.800 visitors from all over the world.


Tweet this
---
Mª Concepción Serrano has organized, together with Dr. Clemente (Hospital Nacional de Parapléjicos, SESCAM), a social-scientific simposium to disseminate the role of women in Neuroscience. The initative, held in other 24 national institutions in parallel, has been supported by the Comission of Women in Neuroscience of the Spanish Society of Neurosciences, with the occassion of the International Day of Women and Girls in Science promoted by the General Assembly of the United Nations. In the event, Elisa López and Ana Domínguez (in the picture), among others, gave overview of several aspects of her lab work, as well as an overview of the project ByAxon to the audience. The event was targeted to scientists and clinicians, as well as patients and their families and the general public.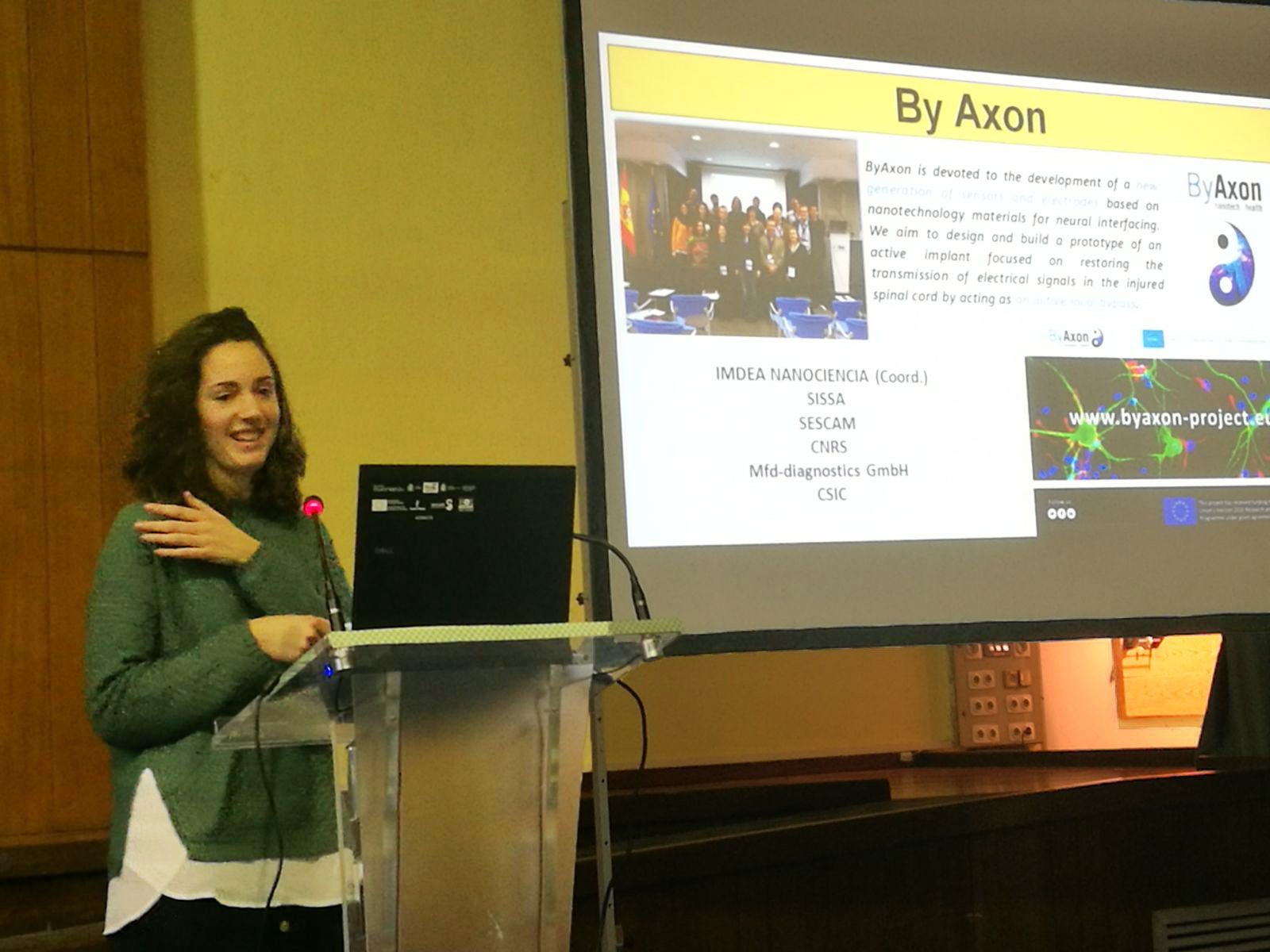 Tweet this
---
Lucas Pérez has presented today the project to the students of the Physics Faculty at Complutense University in Madrid. The simposium is comprised by a series of talks about different fields of Physics, organized by the Association of Aficionado Astronomers ASAAF.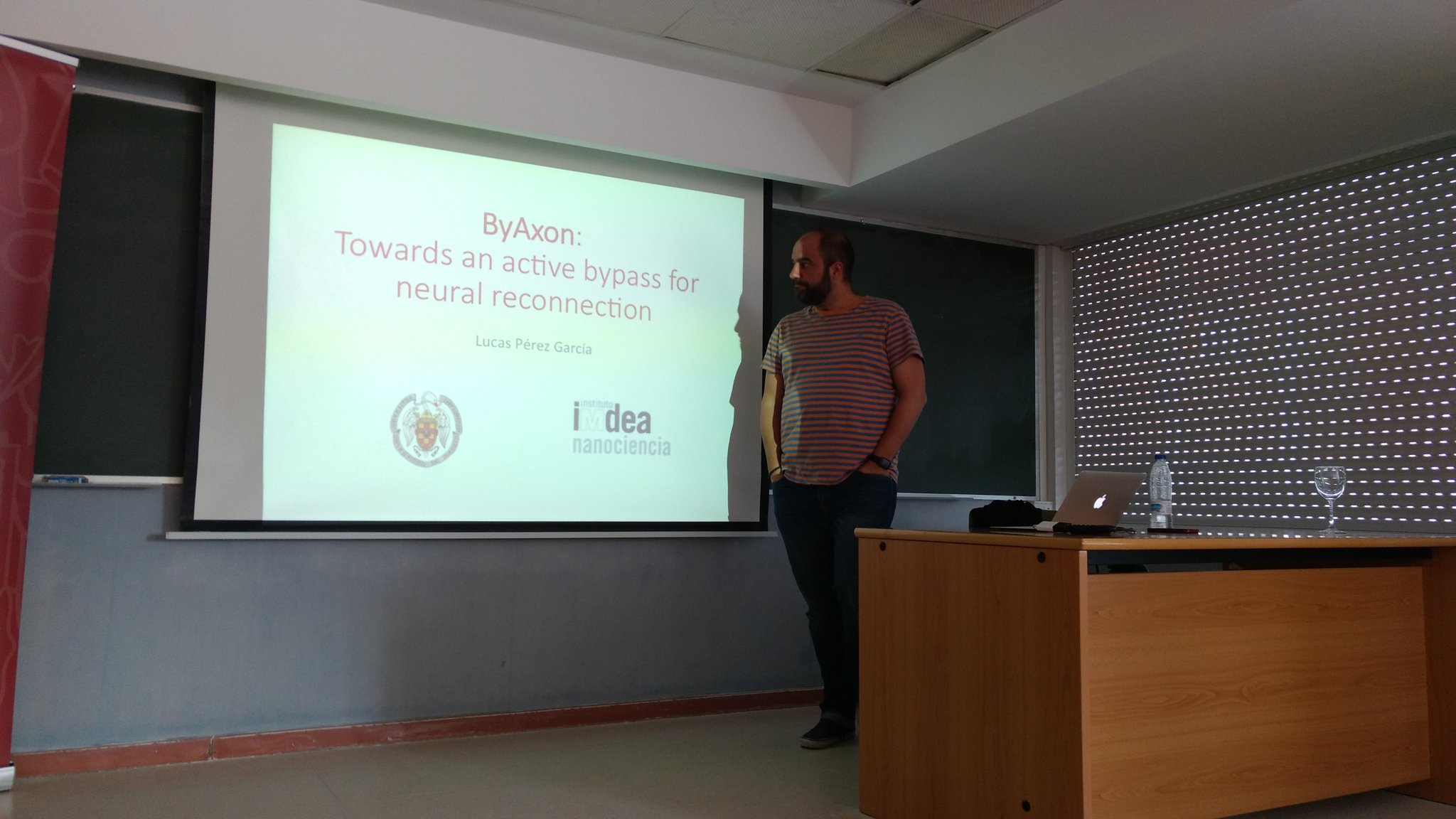 Tweet this
---