CSIC + IMDEA RESEARCHERS AT 2019 EMRS SPRING MEETING
28
th
May 2019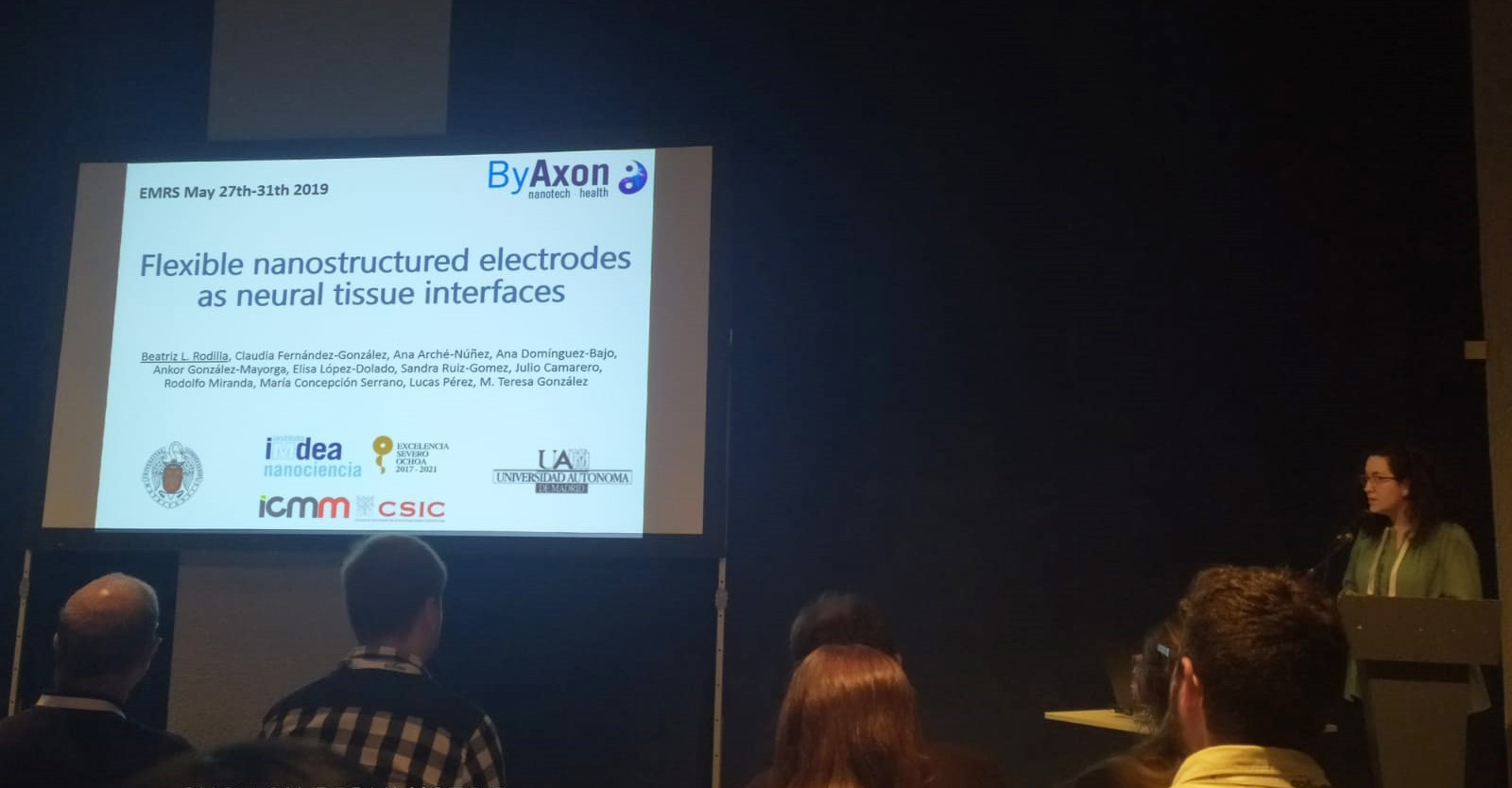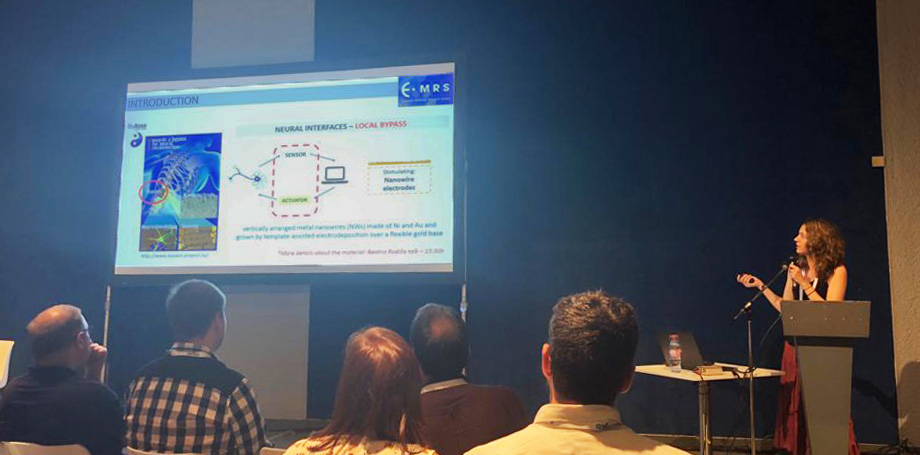 Our partners Ana Domínguez (
ICMM-CSIC
) and Beatriz Rodilla (
IMDEA
) have contributed to the
2019 Spring Meeting of the European Materials Research Society (E-MRS)
in Nice, France, to present their works on ByAxon project. The meeting is the 37th of the series and took place from May 27-31 with over 1000 international attendants.
---
STUDENTS GET TO KNOW BYAXON AT MADRID SCIENCE FAIR
1
st
April 2019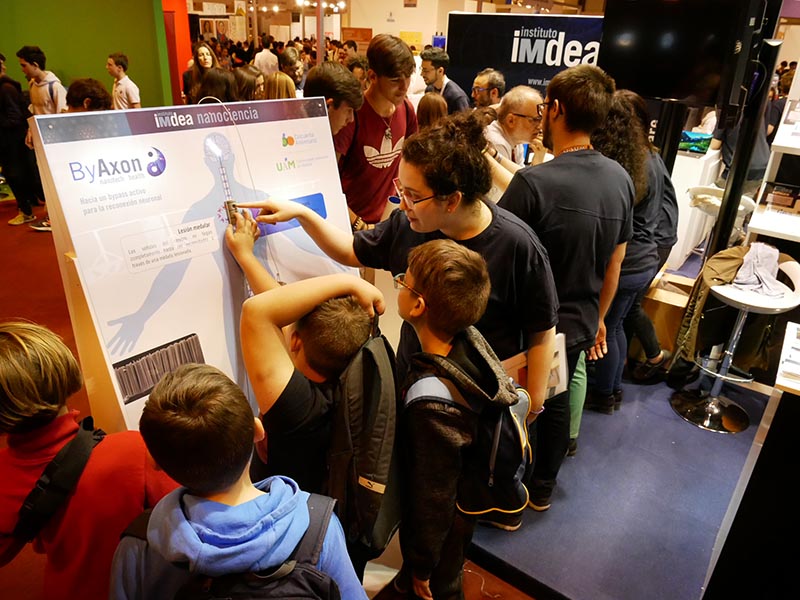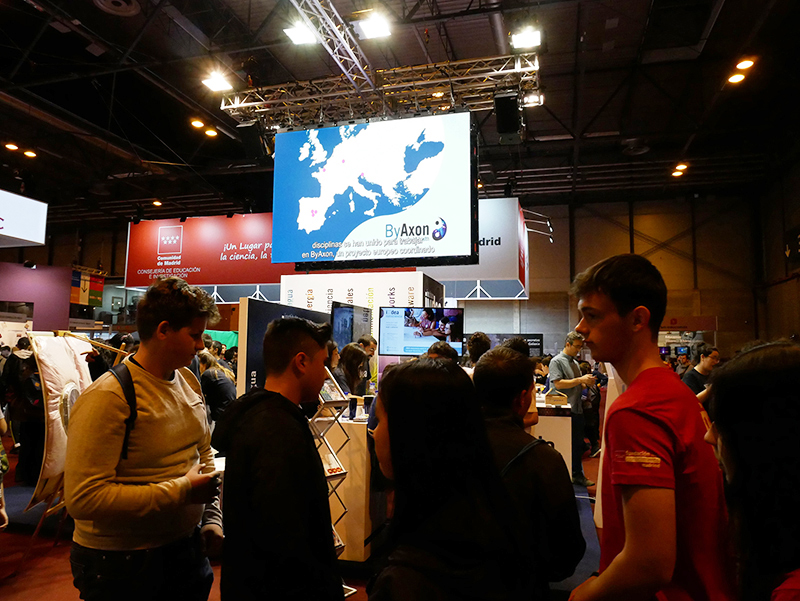 More than 40.000 people have visited the Madrid Science Fair during four days (28
th
-31
st
March). This fair is organized jointly with AULA, the biggest education fair in Spain. The institute IMDEA Nanociencia, coordinator of the project ByAxon, has participated with a stand where the visitors have got to know the research activities of the institute and the importance of that research has in our lives.
The fair was an excellent opportunity for ByAxon project to showcase its aims and goals. Our partners Beatriz, Sergio and Elena presented with an interactive poster the project to the visitors. It is estimated that over 100 visitors of all ages engaged actively with the poster, which constitutes a success of the dissemination activity.
---
BRAIN AWARENESS WEEK AT THE HOSPITAL NACIONAL DE PARAPLEJICOS
12
th
March 2019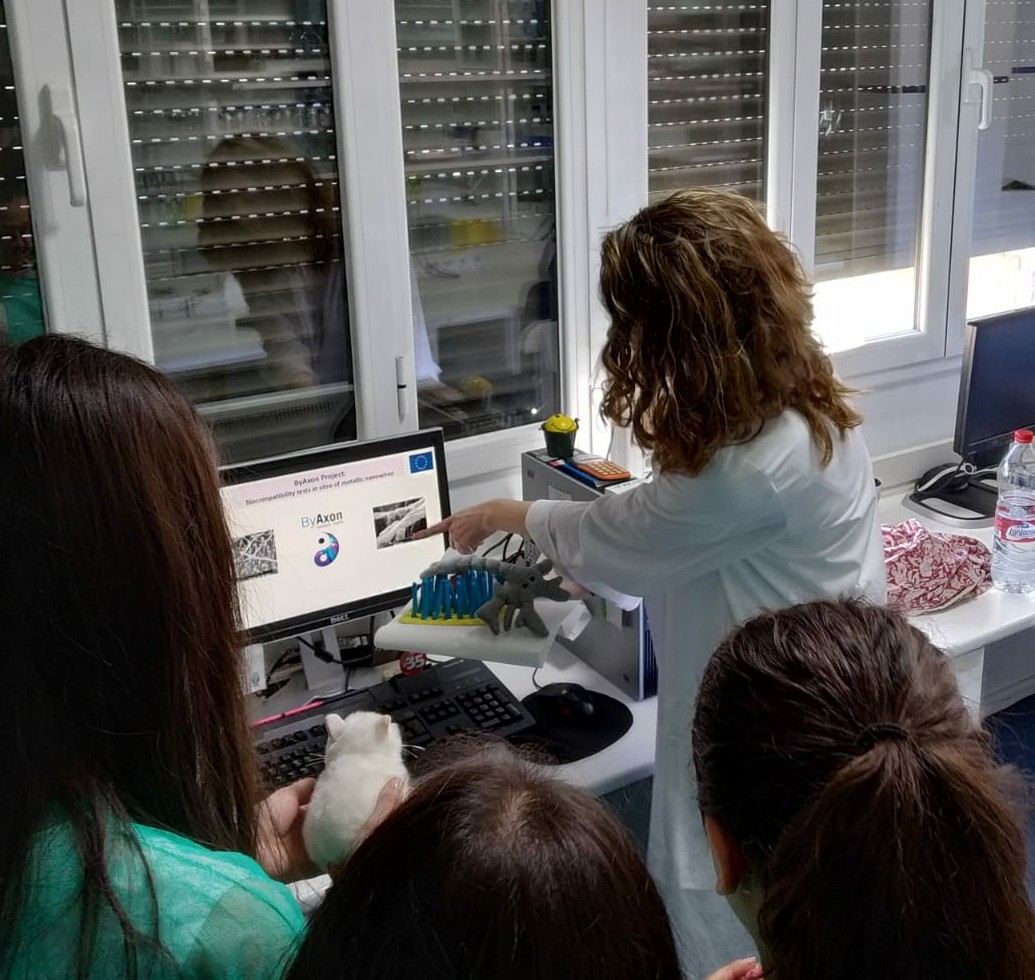 Hospital Nacional de Parapléjicos has opened its doors to the public during the Brain Awareness Week. In the image, our partner Ana Domínguez explains to the visitors what is ByAxon project and how can help the spinal cord injury patients.

The Brain Awareness Week is a global campaign of the DANA Foundation to increase public awareness of the progress and benefits of brain research. Every March, the Hospital Nacional de Parapléjicos joins the campaign with multiple activities.
---
BYAXON INVITED TO THE FET SEMINAR IN BRUSSELS
6
th
February 2019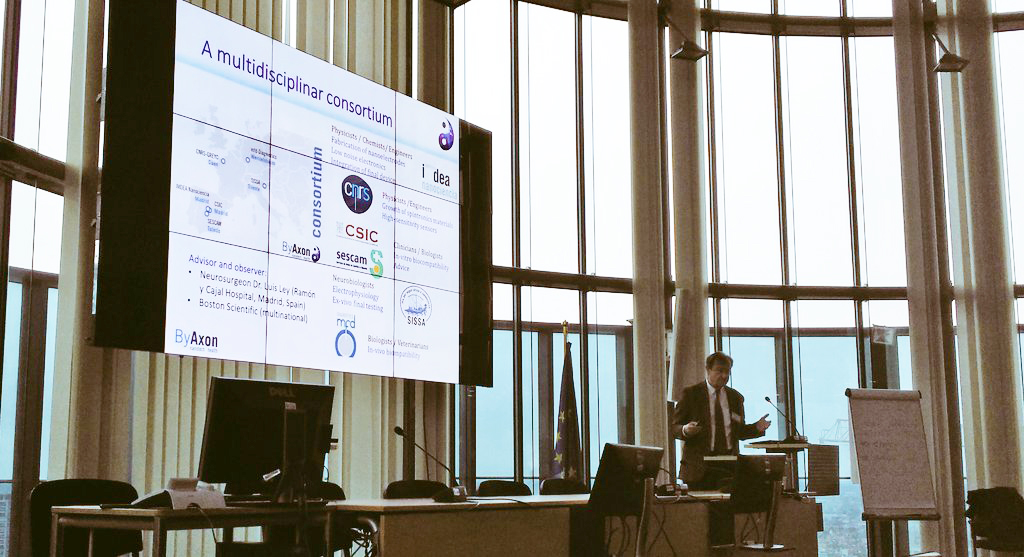 The project ByAxon was invited to the FET Seminar, that takes place periodically at the European Comission's premises at Covent Garden Building in Brussels. Prof. Rodolfo Miranda, researcher and PI of the project, gave an overview of the goals and progress of the project followed by a discussion and questions.
---
---
II REVIEW MEETING: BYAXON IS HALF WAY THROUGH
5
th
February 2019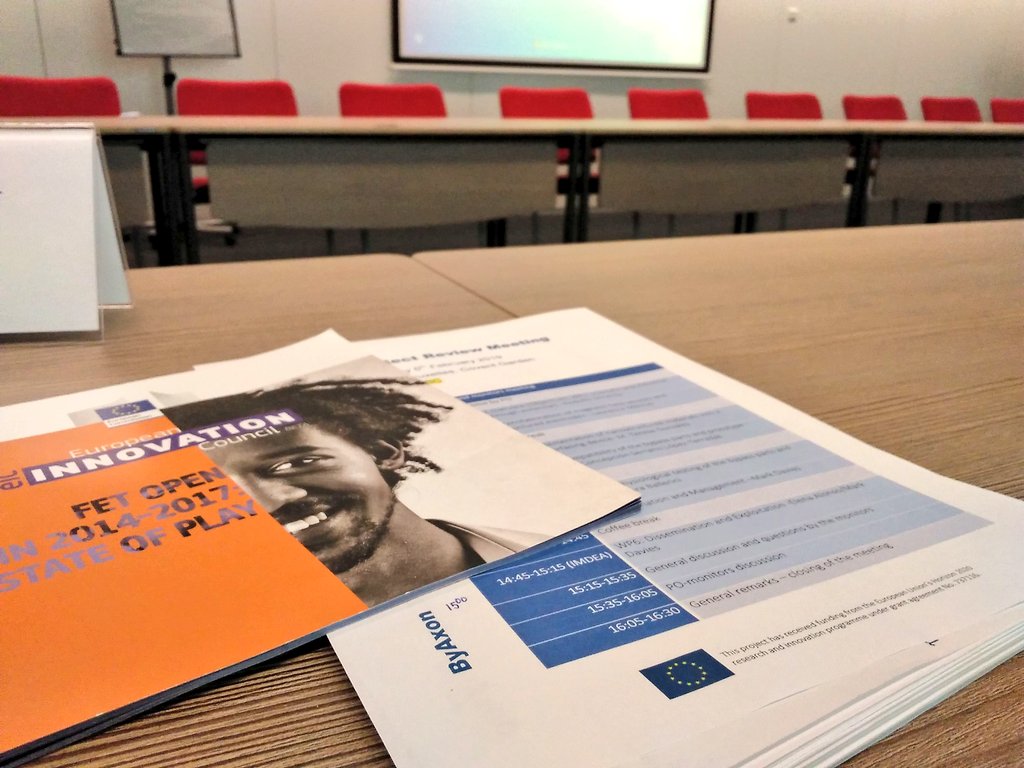 ByAxon's Consortium gathered for the half-time review in Brussels. We thank to the reviewers and the project officer for very productive discussions for our next half way ahead.
---