BYAXON INVITED TO THE FET SEMINAR IN BRUSSELS
6
th
February 2019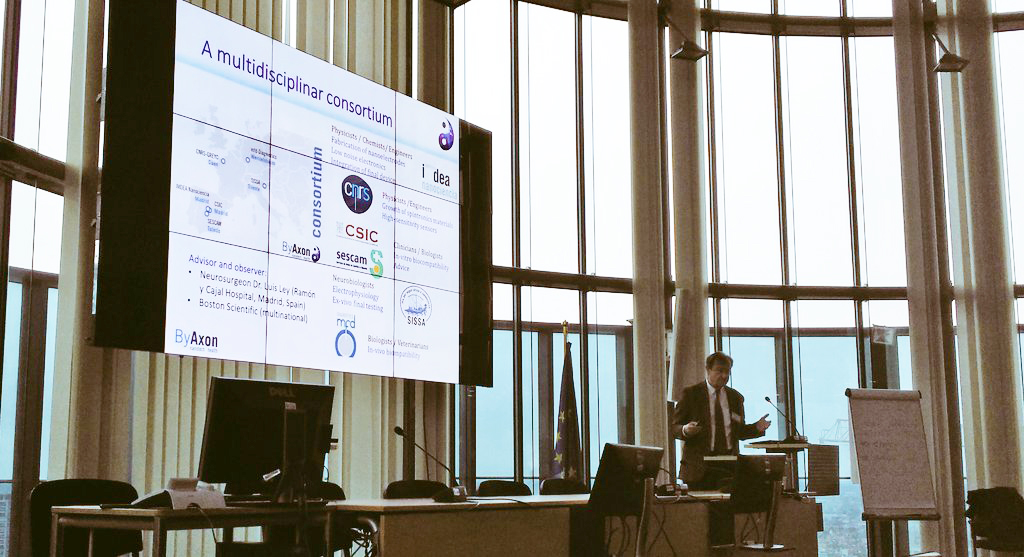 The project ByAxon was invited to the FET Seminar, that takes place periodically at the European Comission's premises at Covent Garden Building in Brussels. Prof. Rodolfo Miranda, researcher and PI of the project, gave an overview of the goals and progress of the project followed by a discussion and questions.
---
II CONSORTIUM MEETING IN TRIESTE
29
th
January 2019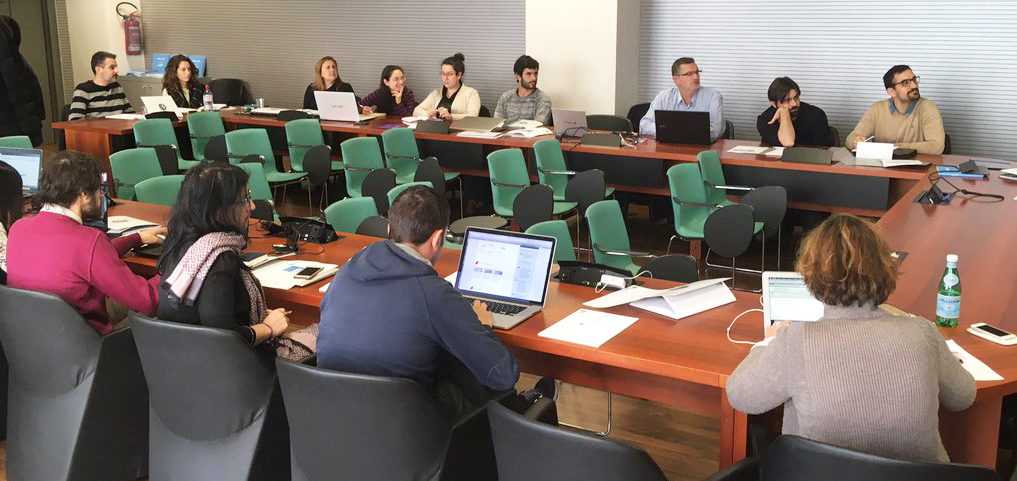 ByAxon's Consortium has gathered in Trieste (Italy) for the 2nd Action-Check meeting. This meeting is very significant since the project is half-way through. All partners of the Consortium had the chance to discuss many interesting topics, exciting results and new ideas.

The Action-Check meetings play an important role for the development of such an interdisciplinary project as ByAxon. Pleople from different areas of expertise -Physics, Biology, Medicine- compose our Consortium and are together in gear towards an active bypass for neural reconnection.
---
II REVIEW MEETING: BYAXON IS HALF WAY THROUGH
5
th
February 2019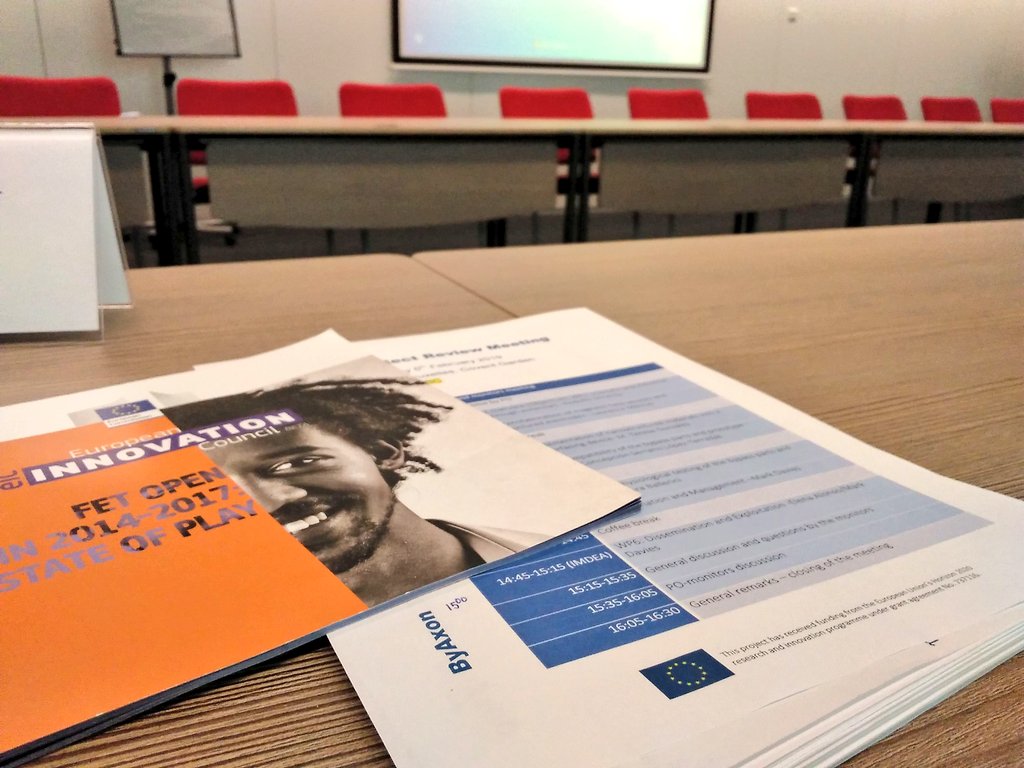 ByAxon's Consortium gathered for the half-time review in Brussels. We thank to the reviewers and the project officer for very productive discussions for our next half way ahead.
---