ANA ARCHÉ, MATERPLAT PRIZE TO BEST MASTER'S THESIS
14
th
November 2018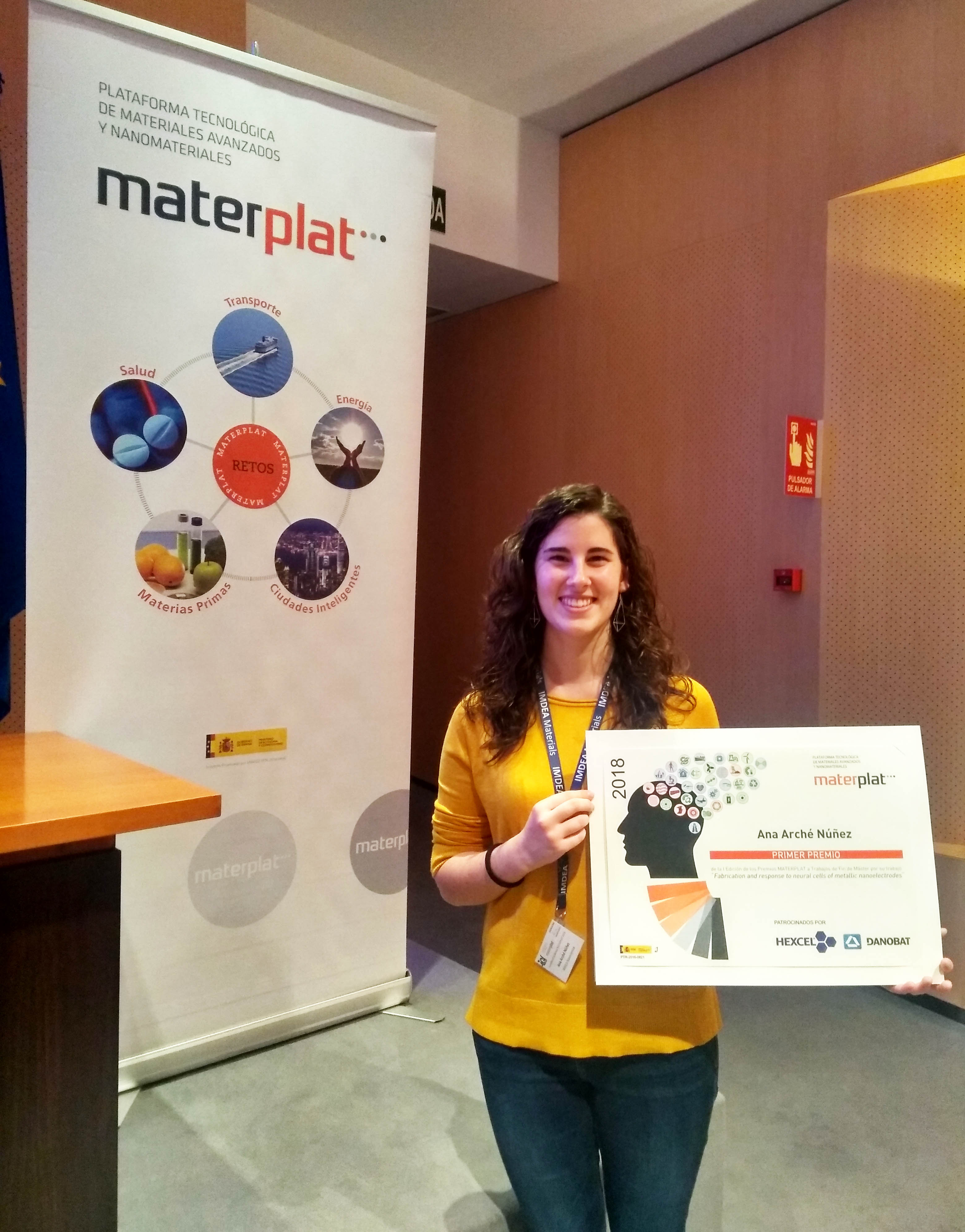 Ana Arché has been awarded with the Materplat Prize to Young Materials Researchers. The Prize recognizes the innovative training of new professionals in the field of Materials Science in Spain, and are awarded to the two Best Master's Thesis related to the development of Advanced Materials and Nanonomaterials with clear industrial applications. The Prize has been awarded to Arché for her work on "Fabrication and response to neural cells of metallic nanoelectrodes" for the EU project ByAxon, under the supervision of Teresa González and M. Concepción Serrano.

Materplat is the Spanish Technological Platform on Advanced Materials and Nanomaterials, formed by members from industrial and public sectors, and funded by the Spanish Ministry of Economy, Industry and Competitiveness.
---
BYAXON IS FEATURED AS PROMISING PROJECT IN THE FET BOOKLET OF THE EUROPEAN INNOVATION COUNCIL
19
th
October 2018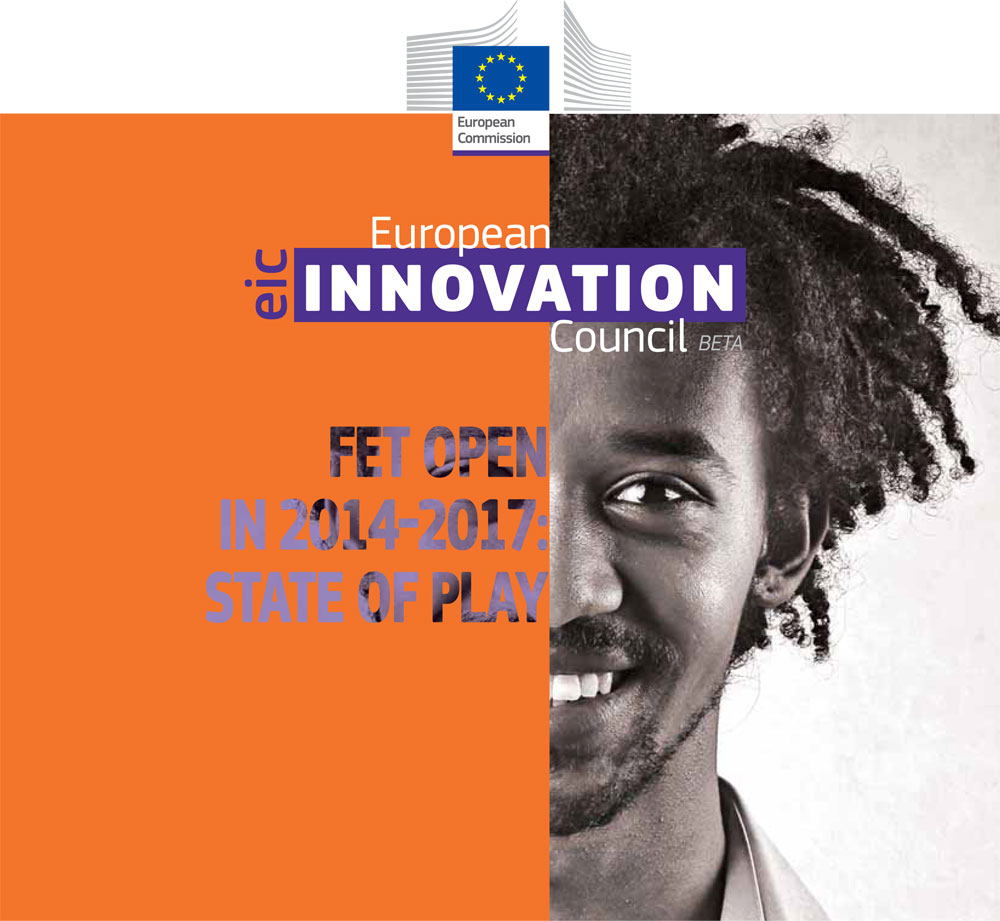 ByAxon has been featured as promising project in the FET-Open booklet for the period 2014-2017 (pg. 25). The booklet provides analysis and information on tendencies of FET-Open Research and Innovation Actions in terms of country and organization participations, scientific fields covered, interdisciplinarity of research topics, proposal resubmissions as well as innovation-related aspects.

Download the booklet from the EU Publications webpage: https://publications.europa.eu/en/publication-detail/-/publication/fe2e7c4e-e181-11e8-b690-01aa75ed71a1/language-en
---
---
BYAXON PARTICIPATED IN THE EUROPEAN RESEARCHERS' NIGHT 2018
1
st
October 2018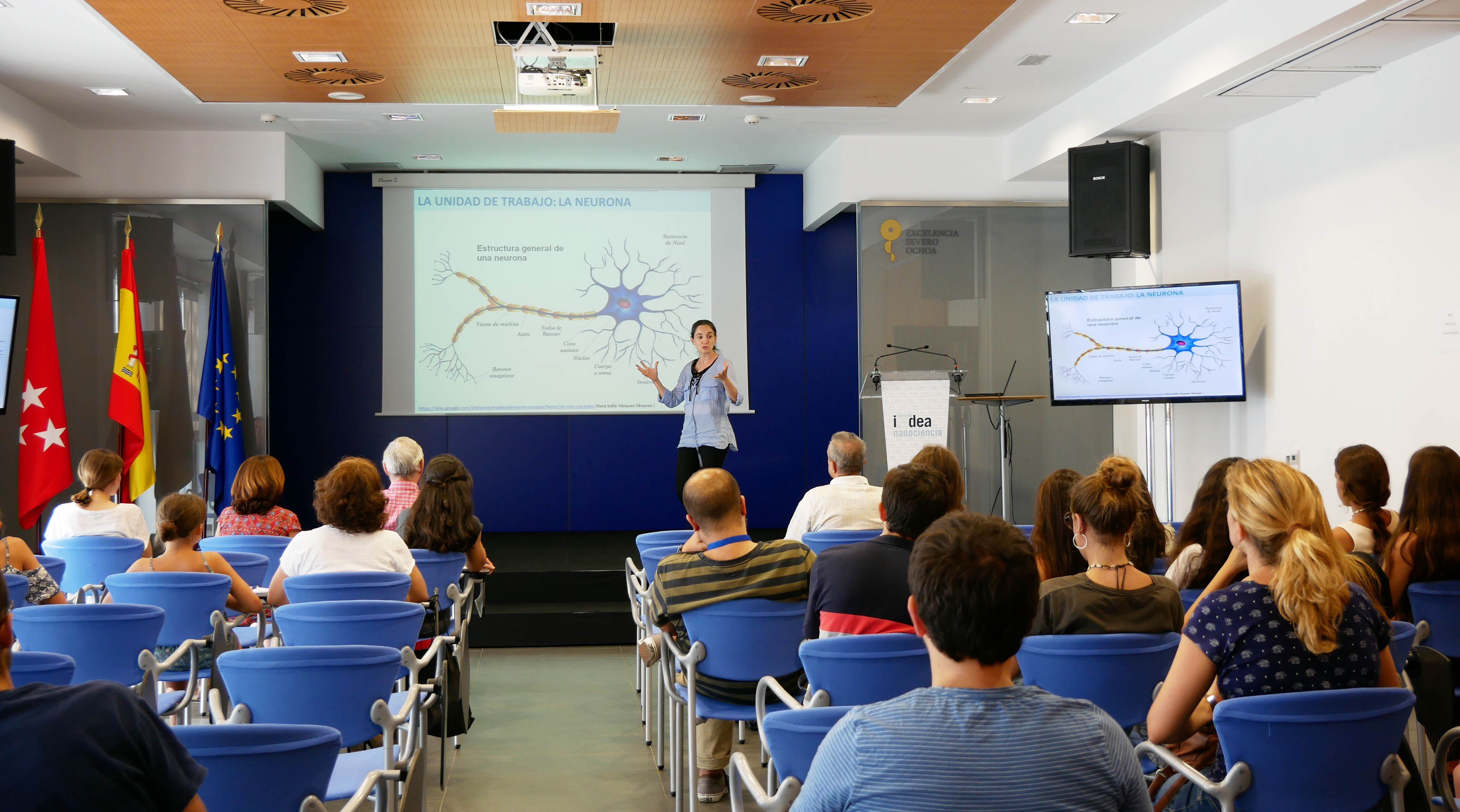 The project ByAxon participated in the European Researchers' Night 2018, held on the 28th September at IMDEA Nanociencia, in Madrid. The partners Concepción Serrano (ICMM-CSIC), Lucas Sanchez and Rubén Guerrero (IMDEA Nanociencia) presented to a group of interested people the fundamentals of ByAxon research in the form of talks and interactive activities for a young and general public. In total, 33 visitors attended the activities.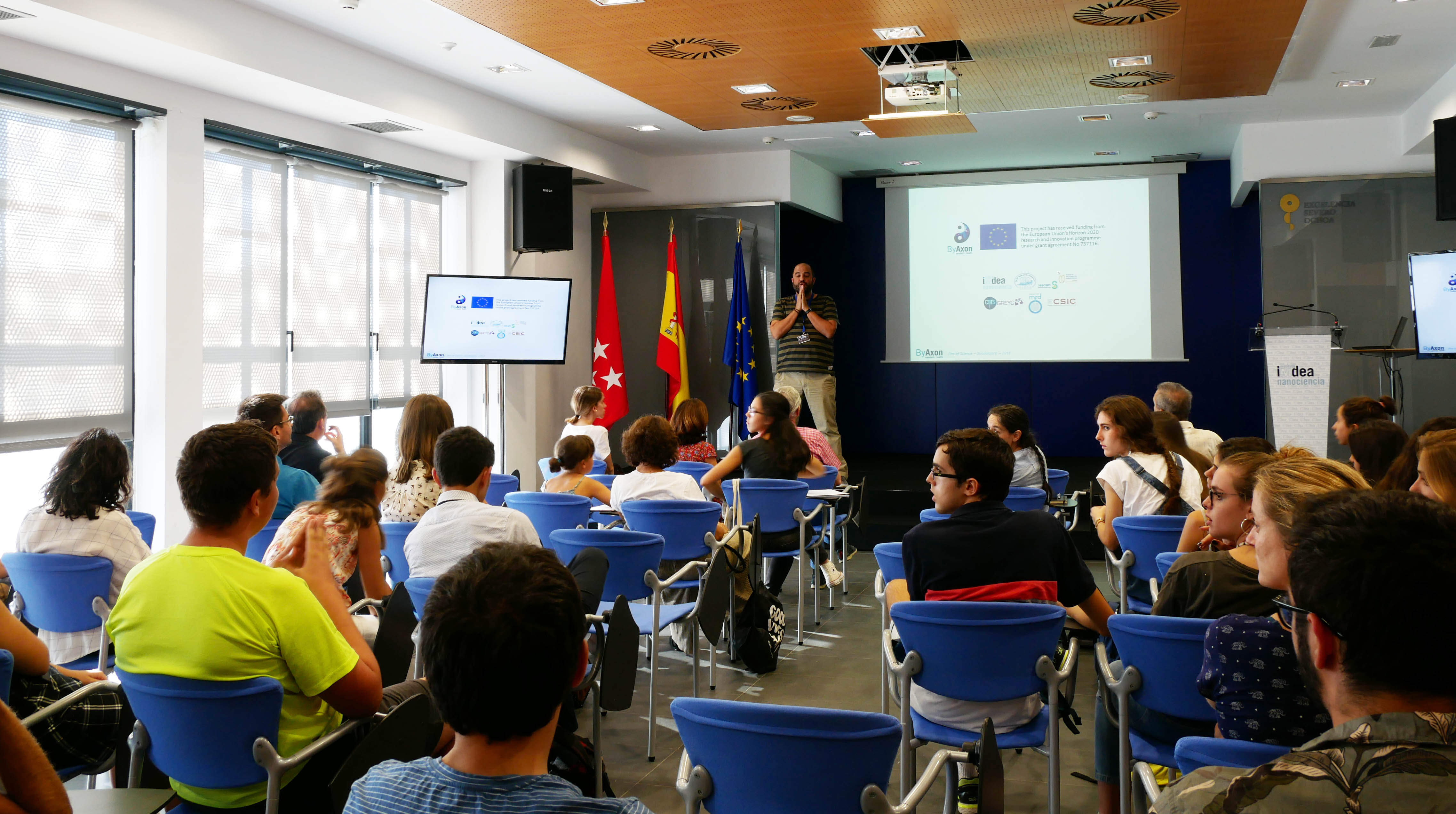 The workshops were organized jointly with young scientists of IMDEA Nanociencia. During the workshops, the attendees learned what is a magnetic field, what are the magnetic signals generated by the neurons, and made the steps to build up a nanoelectrode.
To finish, the visitors could have a look to the "European Corner", where microscope images of the research carried on at ICMM and IMDEA were displayed.

The European Researchers' Night is is a pan-European scientific event taking place on the last Friday night of September; the event receives funding from the European Union's Horizon 2020 research and innovation programme- Marie Sklodowska-Curie actions- under Grant Agreement No. 818528. ByAxon is an european research and innovation project funded by the Horizon 2020 program and under Future and Emerging Technologies frame.
More information in the website of the local organizer, the foundation Madri+d:
https://www.madrimasd.org/lanochedelosinvestigadores/actividad/conecta-la-neurona


---