BYAXON PARTICIPATES IN FUTURE TECH WEEK
3
rd
September 2019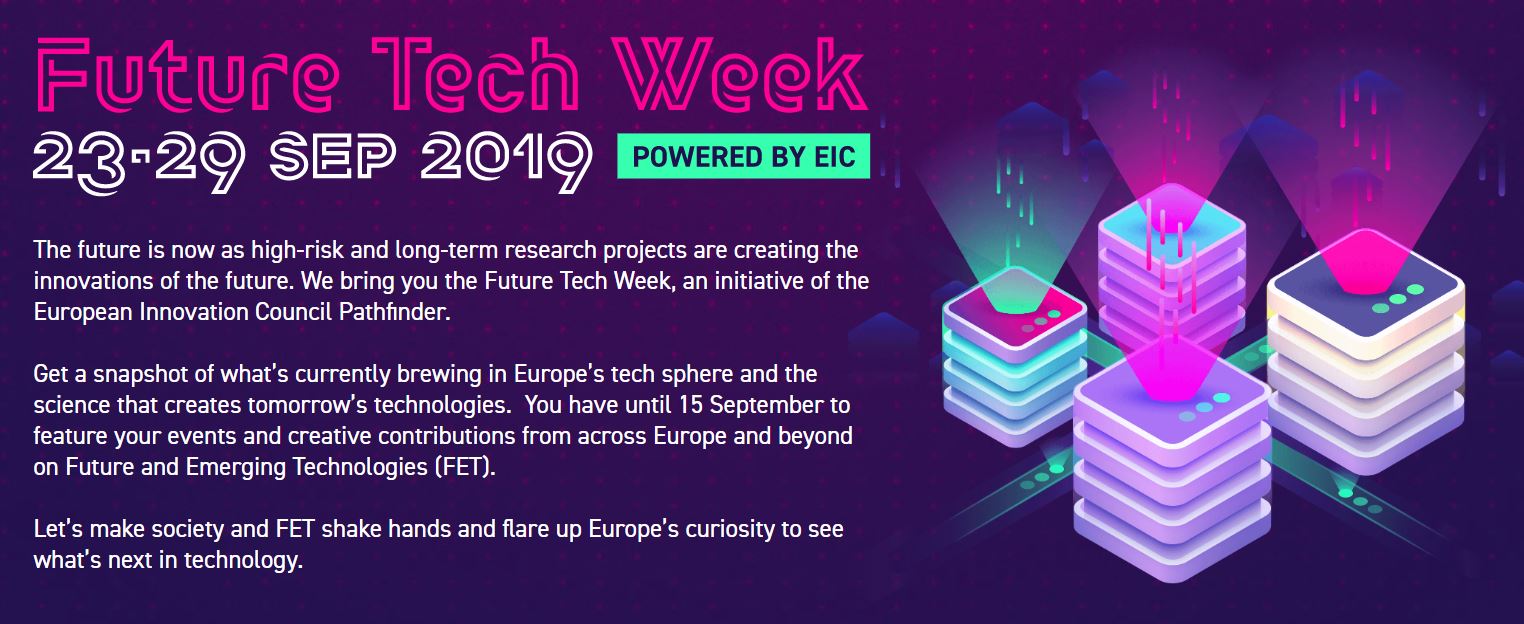 Future Tech Week
is an initiative of the European Innovation Council Pathfinder in order to provide a snapshot of what is currently brewing in Europe's tech sphere and the science that creates tomorrow's technologies.
The project ByAxon will participate with a a face-to-face open-lab activity.
"Connect the neuron"
will be hosted by the coordinator IMDEA Nanociencia and ICMM-CSIC. Scientists from both institutions will provide to people from all ages an insight to the scientific research and project outputs of our project ByAxon.
The event is free and open to all public.
Register
to attend now.
Tweet this
---
CONSORTIUM GENERAL ASSEMBLY IN TOLEDO
18
th
September 2019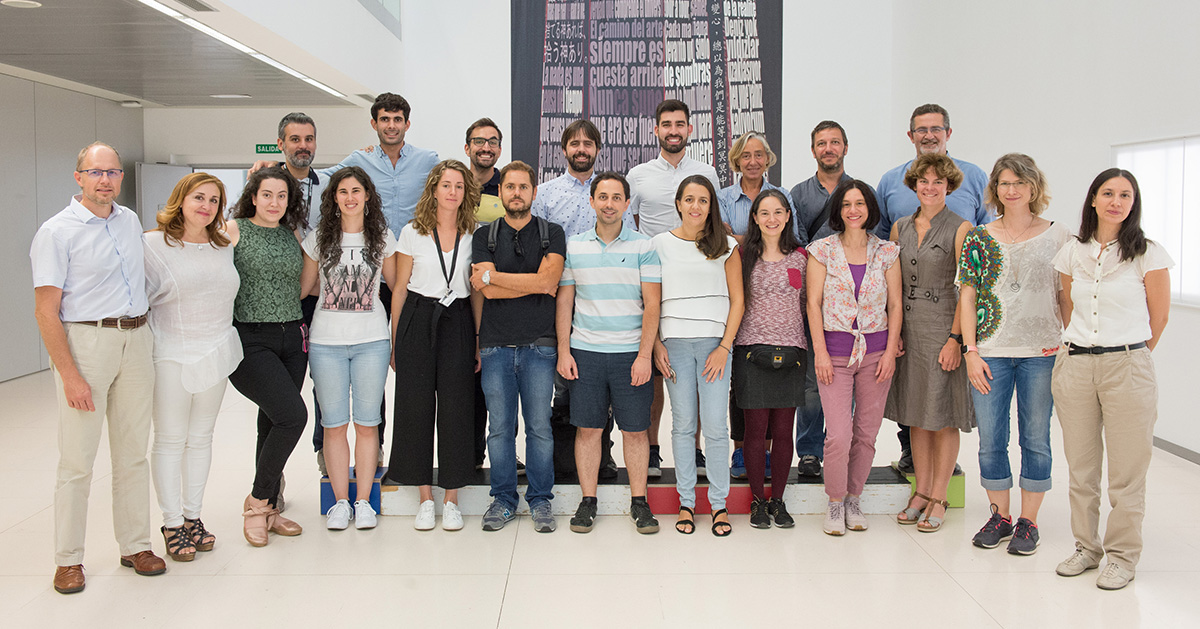 The Consortium of ByAxon has gathered in Toledo (Spain) at Hospital Nacional de Parapléjicos for its general assembly. During the two-day meeting, researchers have had the opportunity to share their latests results and discuss on the progress of the project.
In the picture, our principal researchers of ByAxon project. From left to right: Teresa González (IMDEA), Mª Concepción Serrano (ICMM-CSIC), Laurence Mechin (GREYC), Laura Ballerini (SISSA), Elisa López (Hospital Parapléjicos) and Carmen Huck (MFD). Photo credit: Juan Carlos Monroy Escalona (photographer at Hospital Nacional de Parapléjicos).
After the meeting, all partners had the chance to visit the premises of the hospital and share a networking evening together around Toledo.
Tweet this
---
BYAXON AT THE NATIONAL MEETING OF THE SPANISH SOCIETY OF NEUROSCIENCE
10
th
September 2019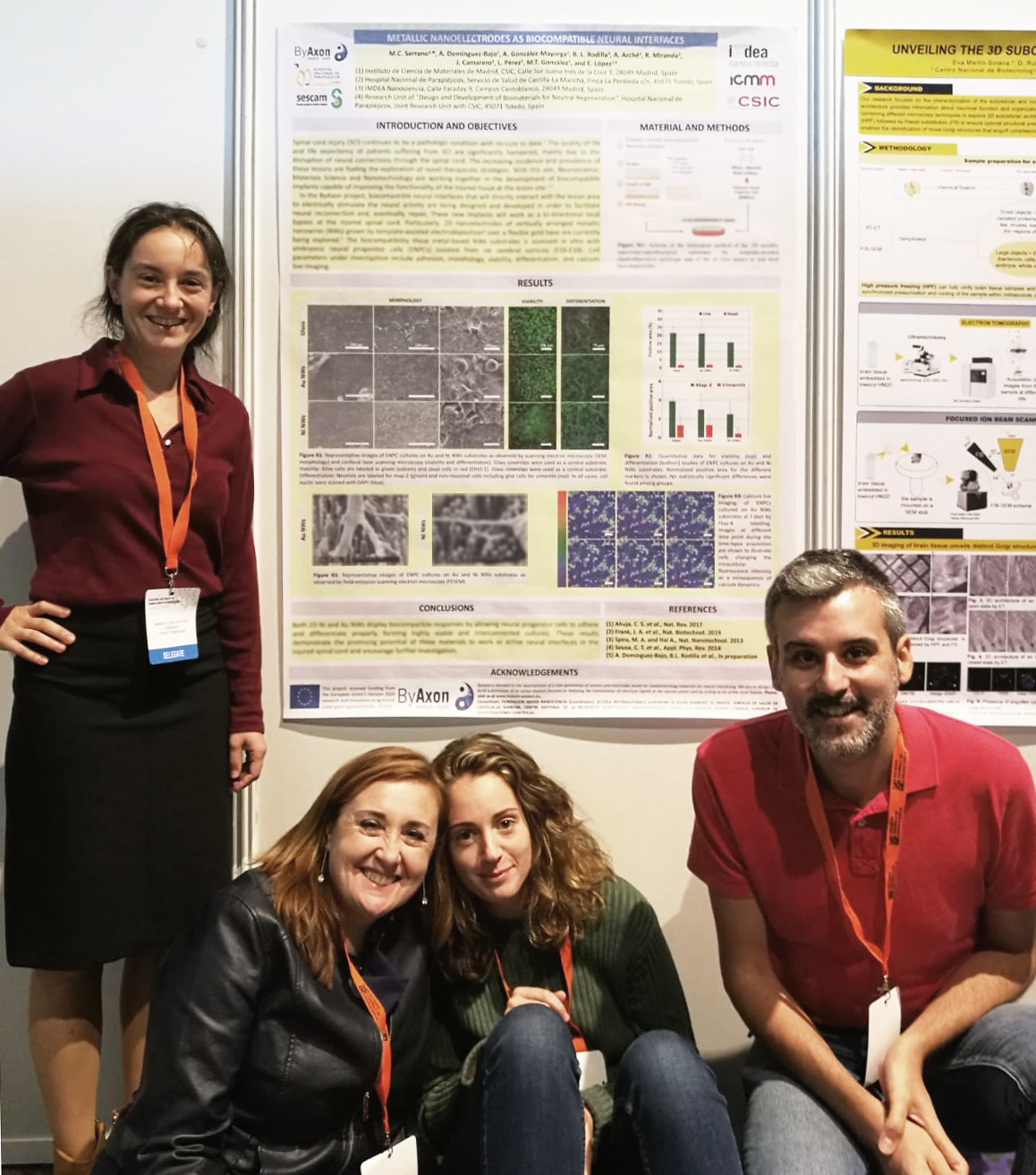 Last week, partners from
SESCAM
-Francisco Ankor González and Elisa López- plus partners from
CSIC
-Ana Domínguez and M. Concepción Serrano- attended the
biannual Meeting of the Spanish Society of Neuroscience
(SENC) to present their poster entitled "Metallic nanoelectrodes as biocompatible neural interfaces", being co-authors of the work partners from
IMDEA
(B. Rodilla, A. Arché, R. Miranda, T. González, J. Camarero, L. Pérez).
The 18th Meeting of the Spanish Society of Neuroscience took place in Santiago de Compostela (Spain) from September 4th to 6th, 2019. It has been attended by about 500 clinicians, researchers and students.
Tweet this

---
LUIZ GUILHERME RECEIVES THE BEST POSTER PRIZE AT ESM2019
19
th
September 2019
Luiz Guilherme (PhD student at
GREYC lab
) has receive the prize for the best poster presentation at the
European School of Magnetism
(ESM2019) for his contribution with ByAxon project results.
The school took place from Sep. 2nd to Sep. 13th in Brno, Czech Republic. The 2019 school aimed at providing a thorough understanding of a magnetism based on a broad series of fundamental lectures. Also, it wa an excellent opportunity for young scientists to meet and share their expertise.
Congratulations Luiz!
Tweet this
---
BYAXON RESEARCHERS CELEBRATE EUROPEAN RESEARCHERS' NIGHT
27
th
September 2019

Researchers from the project ByAxon celebrated the European Researchers' Night in the open-doors day at IMDEA Nanociencia. Mª Concepción Serrano (ICMM) and Lucas Pérez (IMDEA) welcomed a group of interested people with two talks about spinal cord injury and possibilities that science could bring to aid this condition.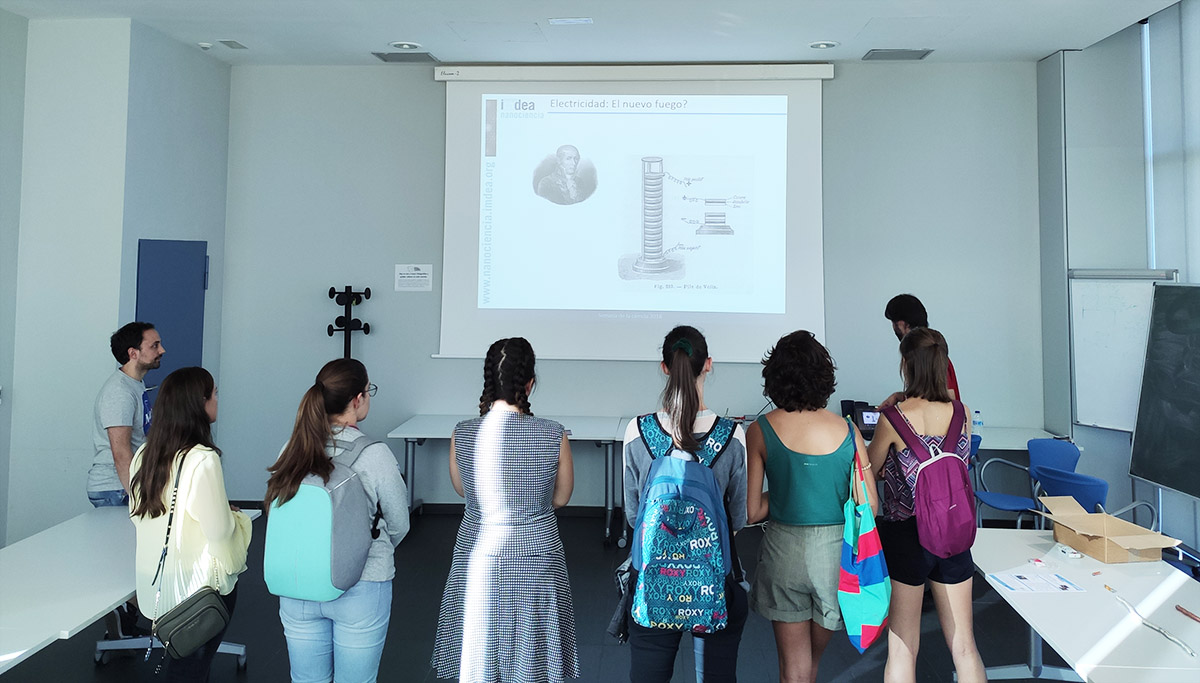 After the welcome, the visitors got involved with researchers in two hands-on workshops directly at the research labs facilities at IMDEA Nanociencia.

The European Researchers' Night is a scientific dissemination project promoted by the European Commission within the Marie Sktodowska-Curie action of the Horizon 2020 programme. The Night takes place simultaneously in more than 371 European cities since 2005 every last Friday in September. This year, ERN activities at IMDEA Nanociencia were included within the Future Tech Week.
---