BYAXON PARTICIPATES IN FUTURE TECH WEEK
3
rd
September 2019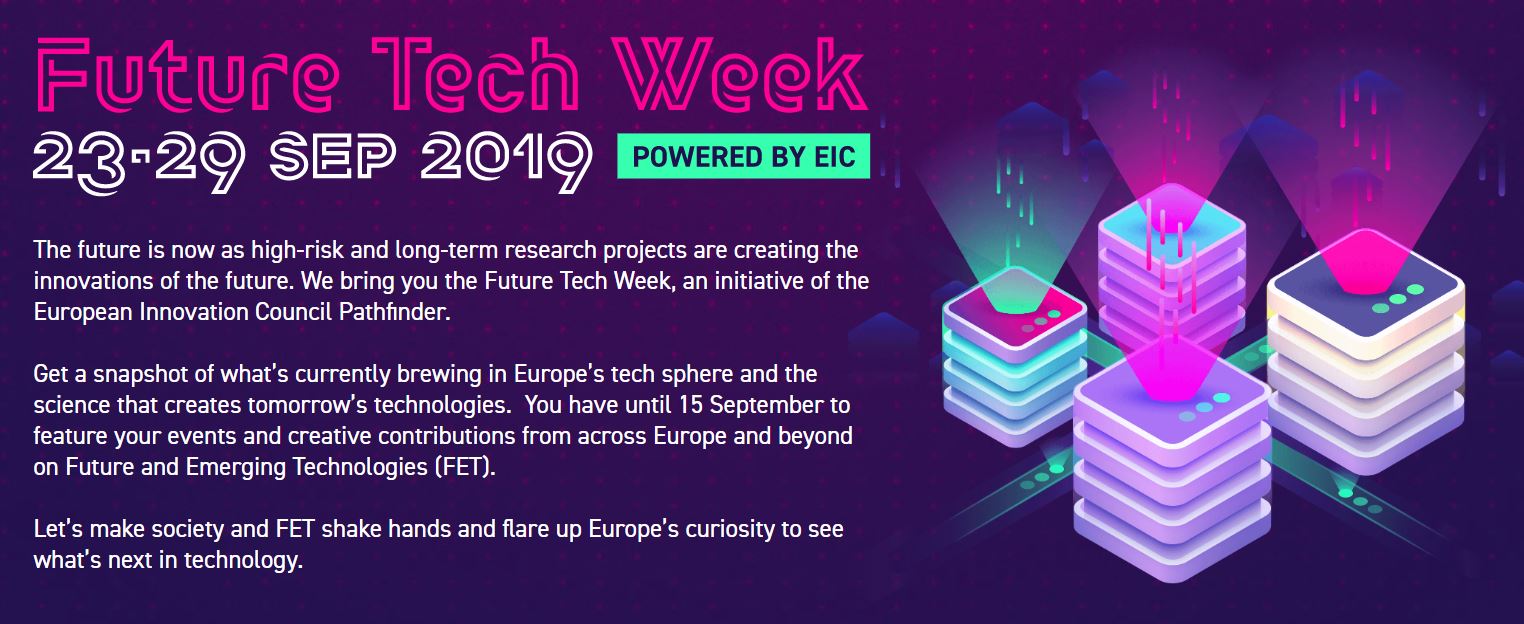 Future Tech Week
is an initiative of the European Innovation Council Pathfinder in order to provide a snapshot of what is currently brewing in Europe's tech sphere and the science that creates tomorrow's technologies.
The project ByAxon will participate with a a face-to-face open-lab activity.
"Connect the neuron"
will be hosted by the coordinator IMDEA Nanociencia and ICMM-CSIC. Scientists from both institutions will provide to people from all ages an insight to the scientific research and project outputs of our project ByAxon.
The event is free and open to all public.
Register
to attend now.
Tweet this
---
BYAXON AT THE NATIONAL MEETING OF THE SPANISH SOCIETY OF NEUROSCIENCE
10
th
September 2019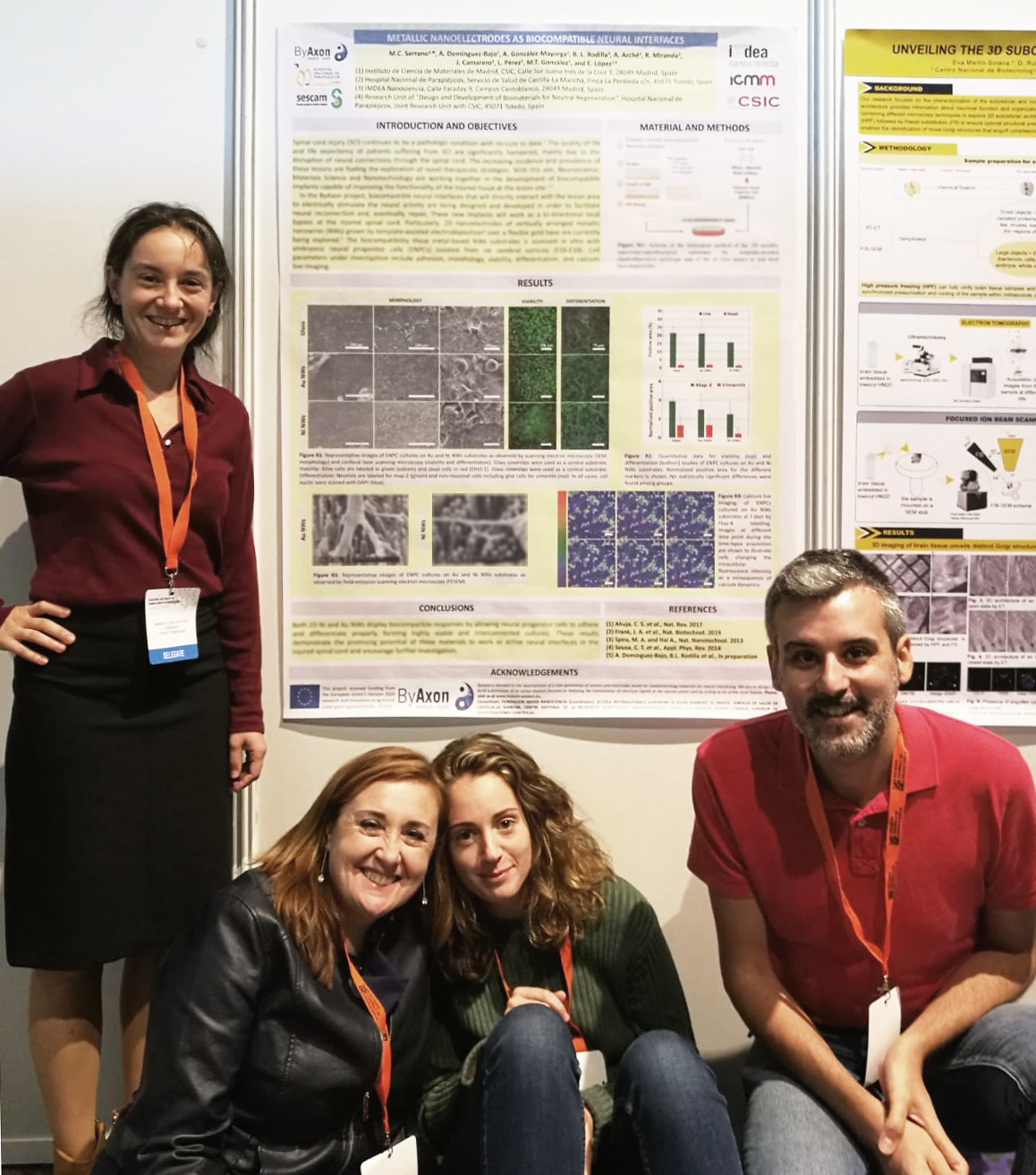 Last week, partners from
SESCAM
-Francisco Ankor González and Elisa López- plus partners from
CSIC
-Ana Domínguez and M. Concepción Serrano- attended the
biannual Meeting of the Spanish Society of Neuroscience
(SENC) to present their poster entitled "Metallic nanoelectrodes as biocompatible neural interfaces", being co-authors of the work partners from
IMDEA
(B. Rodilla, A. Arché, R. Miranda, T. González, J. Camarero, L. Pérez).
The 18th Meeting of the Spanish Society of Neuroscience took place in Santiago de Compostela (Spain) from September 4th to 6th, 2019. It has been attended by about 500 clinicians, researchers and students.
Tweet this

---